Baptism, Communion and Marriage are unique events that deserve to be remembered
Let's create your wedding favor together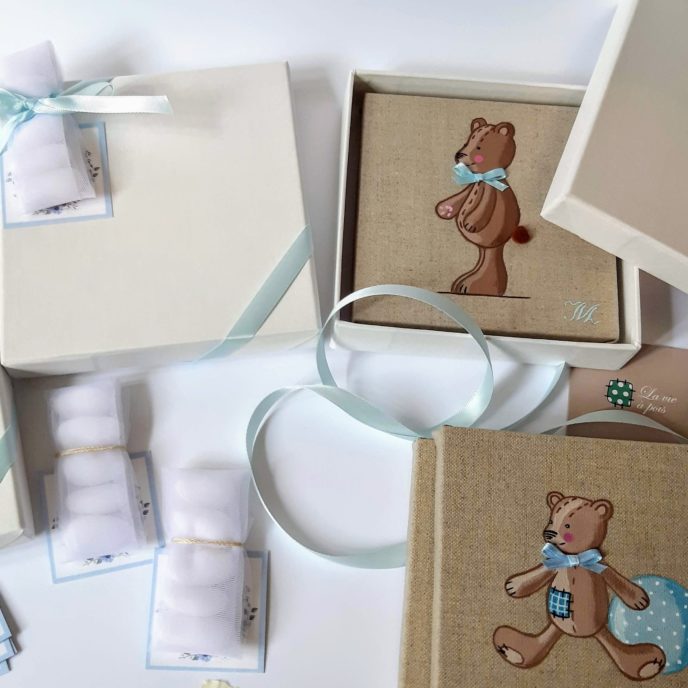 I can paint what you like: one of my subjects with a phrase or a name, with the initials a date. You can add: bows, buttons, ribbons, bells and laces and vary in colors to make unique and personal every little work of art
Let's also think about the packaging, choosing between our pretty ribbons and tulle for confetti or adding a box. You can choose to take care of it directly or with a small supplement we will take care of it.
You will receive a quote that will vary according to the article, the level of customization required and the complexity of the work.
Any suggestions to create your ideal wedding favor together:
I squares they are our most successful favors. Your host will be happy and surprised to receive a small work of art as a memento of such an important event. For wedding witnesses, godparents or other special guests, larger paintings can be combined. We will choose the theme and the content together.
Like my other creations, linen is of the highest quality, with a standard format of 12x12 cm. Starting from 10 € each
I bags I'm a great classic. The format is 10x15 cm and various fabrics can be chosen. My favorite is the timeless beige Panama of La vie à Pois, which goes well with all the colors and lends itself as the perfect base for painting. Starting from 8 € each
I times production ranges from 15 working days to 1 month, depending on the complexity and number of items purchased.